If you are looking for quality, possibility to walk around and a good central location, then this apartment offer in Beaulieu is ideal for a car-free life.
Within walking distance sandy beaches, tennis court, parks, shops, boutiques, markets and supermarkets.
You can easily reach Monaco or Nice in 10 minutes by train or by bus.
The apartment is two-sided, with high-quality renovation and underground parking.
Includes living room, kitchen, terrace, 3 bedrooms and 2 bathrooms.
New house with swimming pool, sauna, concierge.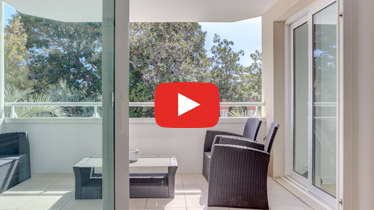 Buy an apartment in the French Riviera | Beaulieu sur mer

Watch video on You Tube channel
More about the city Beauilieu...
Stylish residence in front of the sea
City

Beauilieu

Reference N°

HIN1897

Price

1 150 000 €

Surface area

100 м²

Bedrooms

3

Terrace

7 м²

View

greenery and city

Date of construction

2010

Condition

new

Garage

Swimming pool

Concierge

Floor

Condominium fees

330

Land taxe

1500 €