Flats for rent in Nice - for investors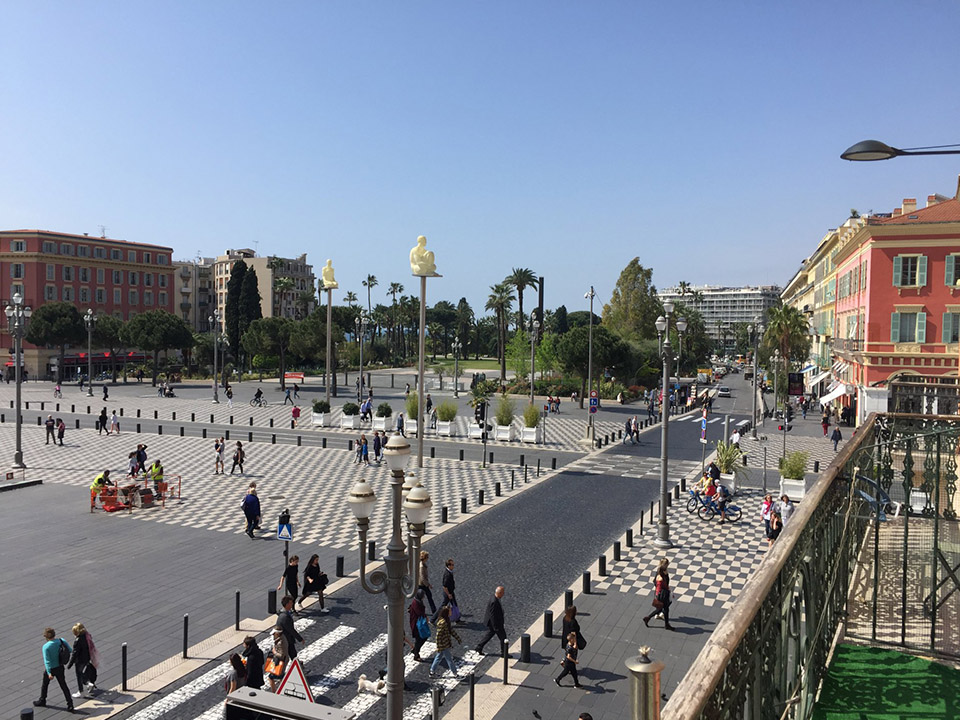 Many property buyers in Nice are investors, i.e. they come to buy a commercially attractive flat, usually for 200,000-300,000 Euros for seasonal rentals.
There are 3 main types of rentals in France:
1. Seasonal rentals: short-term rentals, usually from 1 week to 1 month, but also rentals of several months are possible, depending on demand.
The period most in demand for seasonal rentals is from May to September, and other annual holidays and events (Christmas, Easter, Carnival in Nice, etc.).
This type of rental provides the highest income, but also requires the most time (meeting the guests, cleaning the apartment, etc).
French rental agencies prefer to rent a property for a minimum of 2 weeks.
If you are thinking about renting for less than 1 week by using Booking.com or Airbnb, you can engage an independent agent, or manage it yourself with a cleaning lady for example.
This type of rental is perfect for clients who plan to enjoy their property themselves from time to time, or at short notice.
Location is the main criteria for buying a property for seasonal rental. The flat must be located close to the sea and the centre.
Being within walking distance of everything, and most of all the sea is the most important criteria.
Golden Square, Old Nice and the port area are a perfect choice for a seasonal rental apartment in Nice.
Academic year rentals: this type of rental is convenient for investors who have invested money in areas close to the University of Nice which are less expensive.
It also suits investors who have bought an apartment in the centre of Nice. They can rent it for a high price in the peak season during July & August, and then they can rent it out to students from September-June.
2. Long-term rentals:
For long-term rentals you can invest in the residential areas of Nice, and proximity to the sea is no longer essential.
Long-term rentals in France are usually for 3+ years, unfurnished. Usually tenants rent for more than 3 years, and often owners rent out their properties through agencies, and don't deal directly with the tenants.
The drawback of this type of rental in France is that, if your tenant doesn't pay their monthly rent, it can take time to get rid of them/ to throw or kick them out .
However there is now a new reality for dealing with this problem – you can take out insurance for the non-payment of rent.
Generally investors prefer properties in popular tourist areas: Old Nice (4-6% rental income), Quai des Anglais (3%), Musicians' area (3-4%), the Golden Square (3-5%), Notre Dame centre (3%), Nice etoile centre (5%), Port area (3-4%).
Specialists in seasonal (short-term) rentals in Nice advise following some key rules when buying a property for rent:
- Top location.
The French say: "when buying a property you have to consider 3 main criteria: location, location and location".
Even for student rentals and long-term rentals, most people prefer to be close to the sea and the centre of Nice.
- Consider the potential of the flat.
The flat might need renovation, but you can change that, whereas the location is something you are stuck with. We recommend builders who will do you a quality renovation at realistic prices.
- A flat with a terrace, even a small balcony, where you can put a couple of chairs, is very popular with tourists.
That's a real plus.
- Light and space: look for natural light in the flat, and look carefully to see if it's a south or west facing property.
- If the flat needs to be renovated , try to maximise the living/dining room space.
- Sea view.
Of course, this criteria is popular at all times, but most guests would ideally prefer to combine a lovely view with proximity to shops and restaurants.
- Modern comfort.
Renovations and a central location are great, but in reality we know that many guests would like to rent a flat with the same standards they are used to at home.
Take the time to redecorate your flat and it will pay dividends, clients will appreciate a flat decorated tastefully, and equipped with modern appliances (washing machine /dryer/ dishwasher/ fast broadband/ reliable Wi-Fi/ smart TV etc).

These are all important, and tenants are willing to pay more for a certain level of comfort.
Do your guests enjoy their stay in your flat?
Remember that attracting tourists with pretty pictures is not everything. If the stay in your flat was really comfortable, the guests will recommend this option to their friends, leave positive comments on the websites and come back for another stay.
Seasonal rentals investors are attracted by the fact that they can rent out their apartment in Nice all year round. Prices in low season are usually 30% less than in high season, but the demand is constant.
Another advantage is that it's always easy to sell your investment profile apartment in Nice. There is often also demand for studio and 1-bedroom apartment from local and international investors.