Nice
Nice – the capital of the French Riviera
Nice – the word itself sums up all the joyous sides of life, and seems to have a magical effect on foreigners.
Travelling around the world, I have noticed that for many people Nice clearly sounds like a kind of paradise.
Nice is the administrative centre of the Côte d'Azur, and the fifth largest city in France by population.
Nice airport has the second largest volume of air traffic after Paris – no matter what capital of the world you live in, daily flights will provide a convenient connection to your property in Nice.
Nice has many different faces, and is a cosmopolitan place. Different quarters are marked by different architectural styles that attract both French buyers, and people from all over the world. It is very democratic, and regardless your income level, you will feel comfortable here.
Unlike its neighbours, such as Antibes or Cannes where life is very seasonal, Nice is bursting with energy all year round. If you are a city person, then Nice is your best choice.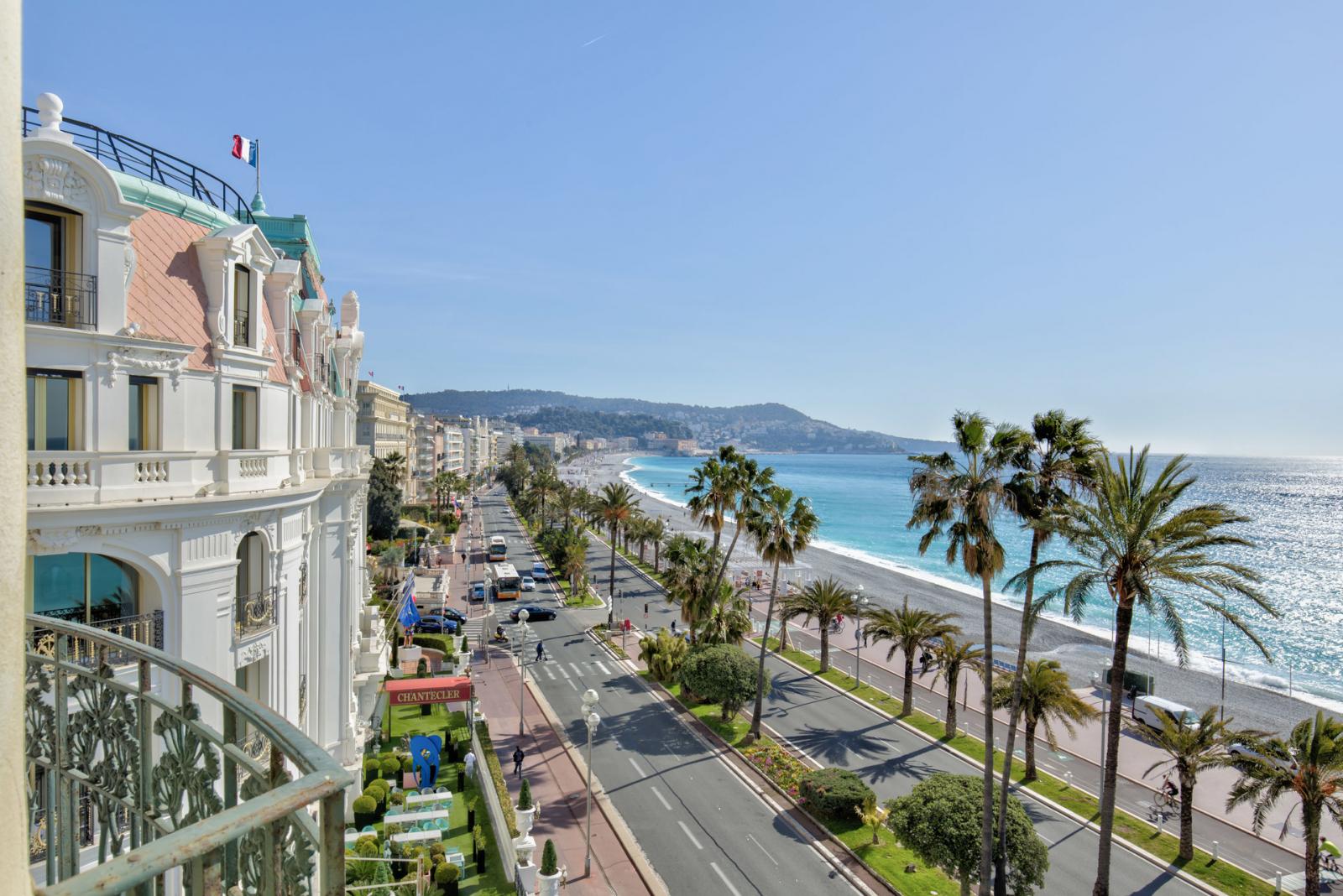 Buying real estate in Nice
Usually, people fall in love with Nice at first sight. A lot of people buy property here as a holiday seaside home.
Another group of buyers consciously plan to purchase an apartment or villa in Nice as their main place of residence for its convenient infrastructure and well-known international schools on the French Riviera.
If you are looking for a house, there are villas available close to the centre and the sea, but also in the picturesque hills for those who prefer a more peaceful lifestyle.
Real estate agencies in Nice
You will be surprised by the number of real estate agencies in Nice, and finding a suitable agent might be a challenge. Most local agencies will only show you the properties they manage, so you will need to be in touch with many of them.
Alternatively, you can hire a professional home-hunter, who will be able to analyse the available options on the market for you, and choose the best ones to show you.
Our agency has several advantages:
We specialize in the prestigious areas of Nice
We have list of properties direct from their owners
We are a part of a professional multi-listing network in Nice, meaning that we can show you any property that is being exclusively represented by another agency
We carefully select properties for viewings according to your criteria, and do not waste your time showing you everything that is for sale
We take care of you all along the way - from the first meeting, to finding a place in a school for your child
How to choose the most suitable part of Nice for your purchase
If you are planning to buy a property in Nice, you need to understand the pros and cons of different parts of the city. This way you can make a clear decision that you will not live to regret.
Our clients do not always know which district of Nice they like best for their apartment or villa. However, most insist on a property close to the sea and the centre, within walking distance of all the amenities.
Others are happy to move away to greener and quieter areas, where being further away from the sea is the price you pay for a higher quality of life.
Depending on the district, the price per square metre in Nice varies from between 4 000 to 15 000 euros. The centre of Nice and the seafront (Promenade des Anglais) are the most popular areas for investments.

The most expensive, green, and pleasant areas are Cimiez and Mont Boron.
Cimiez is closer to the centre and will stun you with its aristocratic villas and palaces. Many parks create a unique microclimate, scent, and the trees provide cooling shade.
Mont Boron will dazzle you with sunshine and its panoramic sea views.
Property in the city Nice