Monaco
Monaco a luxurious part of the French Riviera
Monaco is the second smallest country in the world after the Vatican. It is part of the French Riviera, and borders several French towns: Cap d'Ail, Beausoleil, Roquebrune-Cap-Martin, and La Turbie.
Charles de Gaulle once said, "If ever Monaco becomes disobedient, it will be enough to put up two road signs "no entry" for a blockade – one on Cap d'Ail and the other one in Menton".
The residents of the neighbouring French towns can work in Monaco, and use the Principality's health care system, and their children can go to Monegasque schools. In some ways , Monaco is considered to be more like a fashionable part of the French Riviera than a separate state.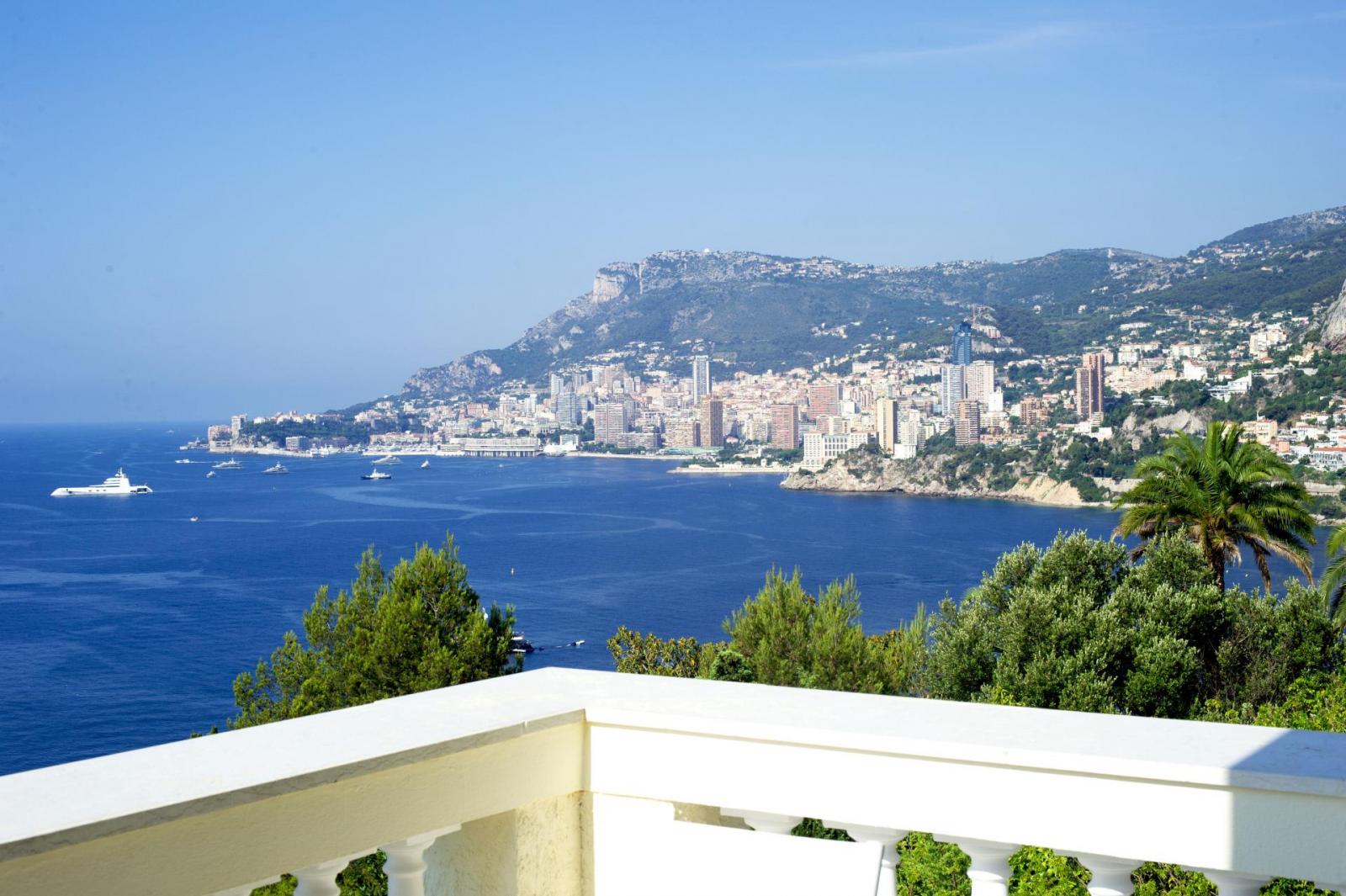 In their turn, residents of Monaco, tired of constant building sites, the noise and high prices are happily buying properties in other parts of the Côte d'Azur, and spending most of their time there. Investors are very active in the areas next to Monaco.
So a new villa with a sea view with a 10-20 million euro budget will always find a buyer among the residents of Monaco.
It is a usual practice to have an apartment in Monaco for tax residency purposes and a villa elsewhere on the coast for quality of life.
Often the buyers of real estate on the French Riviera register their purchases in the name of a Monegasque company, and open bank accounts in Monaco. Monaco is a cosmopolitan city: the native Monegasques make up only 24% of the population, French – 25%, Italians – 22%, and 7% are British.