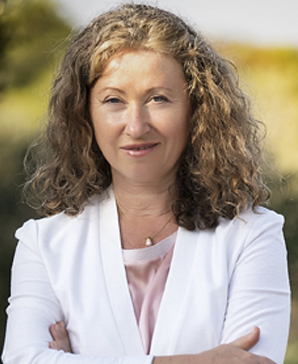 About me
Welcome to my business blog dedicated to luxury real estate on the Côte d'Azur in France.
For over 12 years, I have lived on the French Riviera and worked in the real estate business as a sales and investment advisor.
I am a part of the Savills team in Beaulieu-sur-Mer. We offer a complete professional service, from buying and selling property to rental and management. We offer a beautiful portfolio of exclusive properties, combining discretion with a reputation for excellence.
Working closely with the leading agencies, and having an excellent understanding of the French Riviera real estate market allows me to provide my clients with the widest possible choice, and the best combination of price and quality for properties on the Côte d'Azur, as well as a unique long-term business relationship.
My mission is to select the best of the available offers from owners and agencies and make the property-buying process trouble-free and secure for you.
Tatiana Larionova
French Riviera Real Estate expert
French Riviera Property Market 2022-2023
Here in the French Riviera we've had a very successful year, selling more properties than in our entire career!
Our French and international clients reevaluted and rethougt their lifestyle. People left their offices to work from home, and why not move to the beautiful Cote D'Azur?
Interior space became more important than ever before. Working from a sea-view villa on the French Riviera sounded exciting, and the clients were naturally attracted to the soft mediteraneen climate and the proximity of Nice's international airoport.
While the Russia- Ukraine war reduced the number Russian buyers, the French and international buyers remained very focussed on the market.
We also saw an increase in online and in-person American buyers as soon as the restrictions were lifted on US travellers in Europe. This was helped by the strong dollar.
This super activity meant that by the autumn of 2022, the French Riviera market experienced an unprecidented shortage of properties for sale.
We have the clients but we can't find the right property because our property portfolio is getting smaller.
Buyers who have been observing the market for years will note that the real estate magazines and newspapers are getting thinner.
It feels like we're in a vicious circle; sellers are reluctant to put their house up for sale because it's difficult to find an ideal place to move to.
Rising prices are also playing their part, in a way that not even the professionals could have predicted.
In 2023 It's not unusual to have an offer on the selling price with zero negotiation.
A lot of properties whicn have been for sale for years found buyers in 2022-23.
This year real estate agents are hunting for properties, not buyers, it's definitely a seller's market.
What is my advice for 2023?
More than ever before it's important to stay in touch with your agent to get information about new and off-market properties.

When you find something attractive, act quickly, be flexible and ready to compromise.
Who buys property on the Côte d'Azur?
The Côte d'Azur buyer today is not at all the same person as the buyer who purchased property here 10 years ago.
In the past buying property on the Côte d'Azur was based on emotion and rising prices.
Today's Buyer is more pragmatic. Property valuations, market analyses, information about taxes and transparency; all of these are on the negotiating table to reassure the buyer about his investment on the French Riviera.
Of course, French Riviera buyers are still buying a family holiday home for pleasure, but at the same time they act more like investors these days, expecting to get back the full value of their investment, or usually to increase it.
The idea of a holiday home on the French Riviera is also different now.
Some years ago, French Riviera properties owners would come once or twice a year to their holiday home on the Côte d'Azur.
Nowadays, they are more flexible and come more often to enjoy the almost ideal climate of the South of France.
Côte d'azur buyers are also younger. So they are looking more and more for modern architecture and design.
Two main factors influence the choice of a property purchase on the Côte d'Azur:
The security of the investment
The location, which is only 1-3 hours from most other European capitals.
What do buyers appreciate most in a property on the Côte d'Azur?
The Côte d'Azur is a very pleasant holiday destination, but most importantly it is ideal for living here year-round.

International schools with teaching in English, high-quality medical care, cultural events will satisfy even the most demanding of buyers.

The Côte d'Azur is very cosmopolitan: in addition to the French and Italians, historically it's a very tolerant place, and Europeans and Americans have always felt at home here. Your children will learn to love the French lifestyle in an international atmosphere.

The natural beauty of life between the sea and the mountains, the exceptionally mild climate where the summer isn't too hot, and the winter is still warm enough to sunbathe on your terrace.

It's strategic location in Europe close to Italy and Monaco, and international airport in Nice offering you a choice of more than 100 destinations on all the continents.
If there is anything we can do to help you plan for your new life on the French Riviera, please contact us with any further questions you may have.