Looking for an international school on the French Riviera?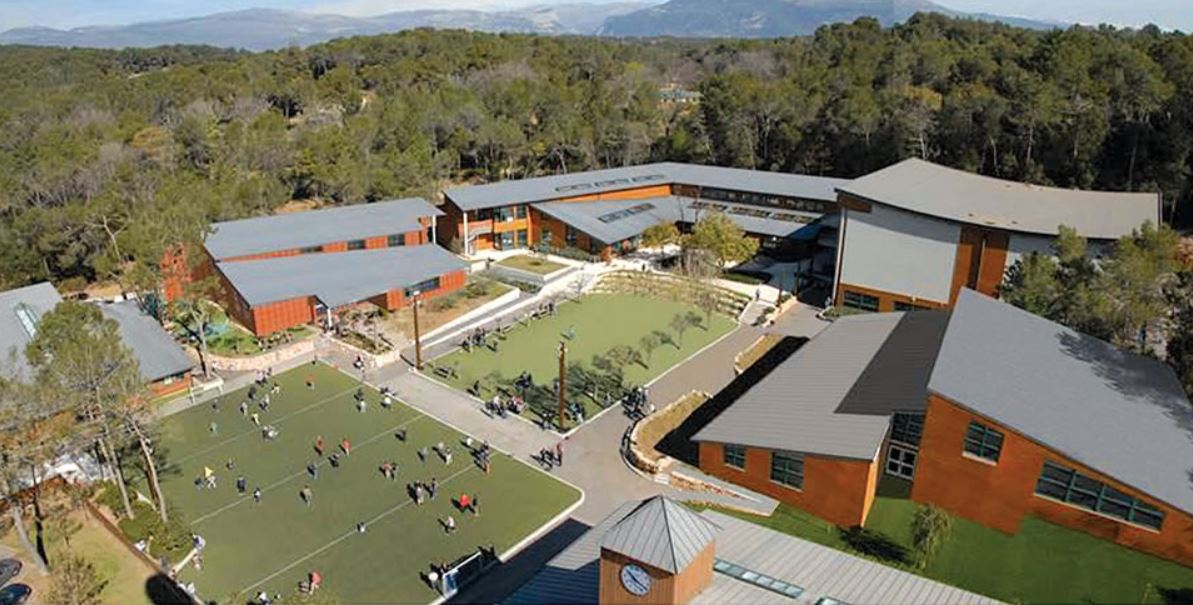 For our international clients the choice of school is a key question, and sometimes it's the main motivation for buying property on the French Riviera.
The importance of being near a good school can mean that you narrow down your property search to one precise city, even one area.
There are 3 types of schools on the French Riviera for your children:
- French school (French language)
- Bi-lingual school (French and English)
- International school (Mainly in English)

If you wish your children to go to the local French school, I can help you with your research and tell you about the reputation of individual schools.
Among French schools in France there are:
state schools (free schools for the children of the same area , the place of your residence)
private school (fee-paying)
semi-private school ( it's a former Catholic school with the same educational programme as a state school)
If you are inspired by the idea of international education in English on the French Riviera there are 3 main international schools:
Mougins school (mougins-school.com), located in Mougins.
Here they offer a British school curriculum for children from the age of 3-18 years old, as well as an attractive woodland setting in the Park of Sophia Antipolis.
International school of Nice (isn-nice.com), founded more than 40 years ago,
This school follows the international baccalaureate curriculum in English.
International school of Monaco (ismonaco.org), founded in 1994,
Here they offer the international baccalaureate (IB) programme in English.
There are French classes in all the international schools of the French Riviera, but the main language for teaching is English.
If you are thinking more of a bi-lingual French/English education, there are some good bi-lingual schools on the French Riviera:
Ebica international school in Valbonnes (ebicaschool.com)

ABC international school in Nice (abc-school-international.com)

"Le pain d'épice", bi-lingual international school in Nice, Cagnes-sur-mer and Pegomas, (eib-nice.fr)

For the lovers of a Montessori education, there are also Montessori schools on the French Riviera:
Montessori bi-lingual school in Nice (Montessori-nice.fr)

"Les pouces verts", Montessori school in Mouans-Sartoux with its organic menu (Montessori-les-pouces-verts.fr)

"My school Montessori", bi-lingual Montessori school in Cagnes sur mer (myschoolmontessori.com)

Les Colibris, international Montessori school in Biot/Sophia Antipolis (ecole-montessori-colibris.com)
If you're planning a French school programme for your children, there are some elite French schools on the French Riviera, which are very popular with the locals, such as Stanislas in Nice and Cannes, or Fenelon in Grasse.
It's difficult to enrol in these schools, and you need a recommendation or an introduction.
As a state international French school, I can recommend CIV, international Valbonne college ( civfrance.com), where children follow the curriculum in French but can also prepare for an international baccalaureate (IB).
There are English-American, German, Spanish, Chinese, Italian and Russian sections where the children study language, literature, history and geography of their chosen country.
In this CIV international school there is also the possibility of boarding , but most schools are day-schools in France.
Usually, when we visit properties on the French Riviera I mention the location of some of the best schools.

Sometimes clients buy properties and move to the French Riviera because of the international schools and the international atmosphere for their children, as well as for the climate of the Côte d'Azur.

It may be stressful for your teenagers to move to a foreign country, and it's very important to find a comfortable and friendly place for them.

The French Riviera offers you a wide choice of different options for education, but the prestige of a school does not necessarily guarantee the happiness of your child.
Some children may be happy in a simple French state school close to your residence, and sometimes they are unhappy in the most prestigious international school.

Don't hesitate to ask for a chance to visit the school, to speak with parents, teachers and students. You may also wish to look at social media reviews, and most of all, trust your own feelings about a school when you visit it.