Where to buy in Nice?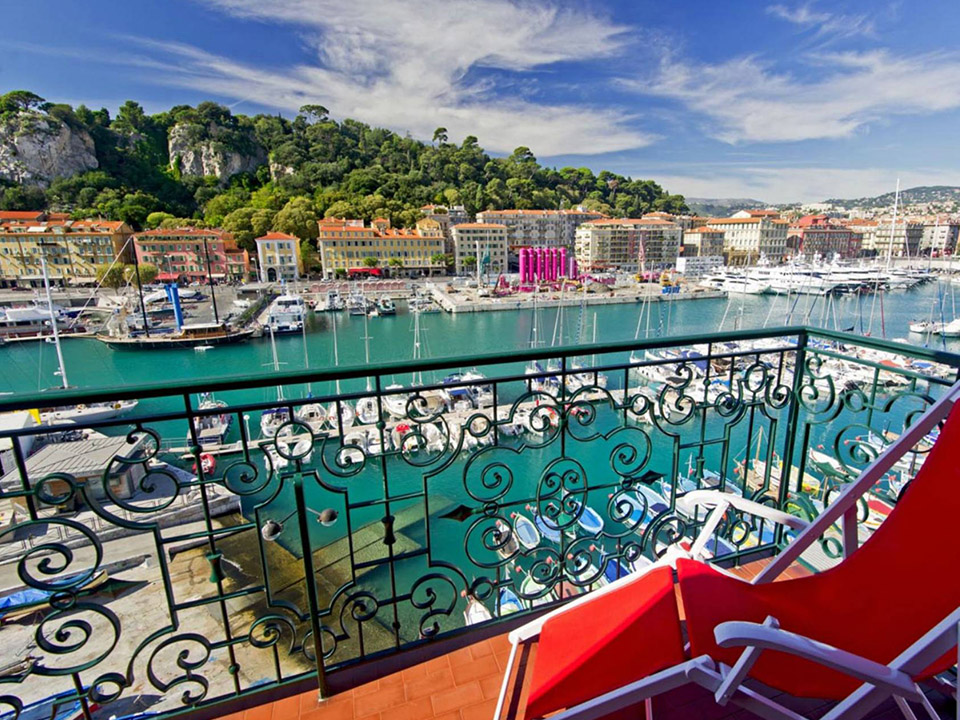 You dream about an apartment in Nice
With a stunning sea view, a terrace, in a peaceful location close to the sea, and in a stylish new residence?
It's a typical dream for my clients.
My mission, however, is to bring you slowly down to earth and explain from the beginning that it's very difficult to match all your different criteria for that perfect property on the French Riviera!
You need to be realistic. For example, you can find a beautiful sea view in the centre of Nice, but only on the Promenades des Anglais, which is not a peaceful location.

As you know there are no newly-built residences on the Promenade either.

The Golden square (the prestigious city centre) in Nice is mostly filled with historic buildings known as 'Niçois' or 'bourgeois', where there is lavish architecture, fireplaces and high ceilings, but it's difficult to have a large terrace or a garage in this type of property.
Instead of the terrace, you can often find a balcony.
If you dream about an apartment in Nice
with a garage, a large apartment and a beautiful park,
I advise you to look in more residential areas like Cimiez. It's the nearest residential hill to the centre of Nice, where the glorious past comes face to face with modern city living.

The Romans founded the city of Cemenelum here. The first prestigious hotels were also built here, such as the Regina, built for the English queen Victoria.
Local families with children and old people appreciate this peaceful area because there are excellent schools, the Conservatory, shops, parks, and hospitals here.
Contemporary residences with a terrace and underground parking offer sea and park views and a serene atmosphere, while period palaces and manors will seduce you with the beauty of the architecture.
Mont Boron is the most expensive residential hill in Nice. It's further from the centre than Cimiez but closer to the sea.
Mont Boron is located on the eastern side of Nice with easy access to Villefranche, Cap Ferrat and Beaulieu.
Sunny sea view terraces in Mont Boron offer the most beautiful panoramic view of the Bay of Nice.
It's also a paradise for lovers of 'Belle époque' architecture.

The port and old city are picturesque areas of Nice, full of charm, with everything in walking distance, but you need to love old buildings.
I'd say here you have the heart of Nice, but also its stomach with many restaurants and gourmet shops.
Another popular residential area in Nice, less expensive than Cimiez and Mont Boron, is Fabron.
You can buy an apartment with a sea view terrace at a reasonable price here, but you need to take a car to go the city centre.
So, most of my clients ask for a central location close to everything, or a stunning sea view terrace and serenity in the most prestigious hills of Nice.
You choice depends on your character, your lifestyle and your budget, the most prestigious area becoming ever more international and expensive.

If it's an investment for seasonal rentals, we definitely recommend a central location in Nice close to the sea.