Antibes
Antibes - the second largest town on Côte d'Azur after Nice
Antibes is the modern name of the ancient Greek settlement known as Antipolis – meaning the 'city in front' – since it is located across the Bay of Angles from Nice.
Some people have an image of Antibes as a small resort town between Nice and Cannes.
In reality it has the second highest population on the French Riviera after Nice. Antibes is quite an expensive town, and the local population often chooses to live further away from the sea.
The pride of Antibes is its old town with the fort and the Picasso museum, Vauban - the largest port of the French Riviera, and the lovely headland Cap d'Antibes – a favourite area for VIPs.
In Antibes the stony beaches give way to the sandy ones that stretch from here to Saint Tropez.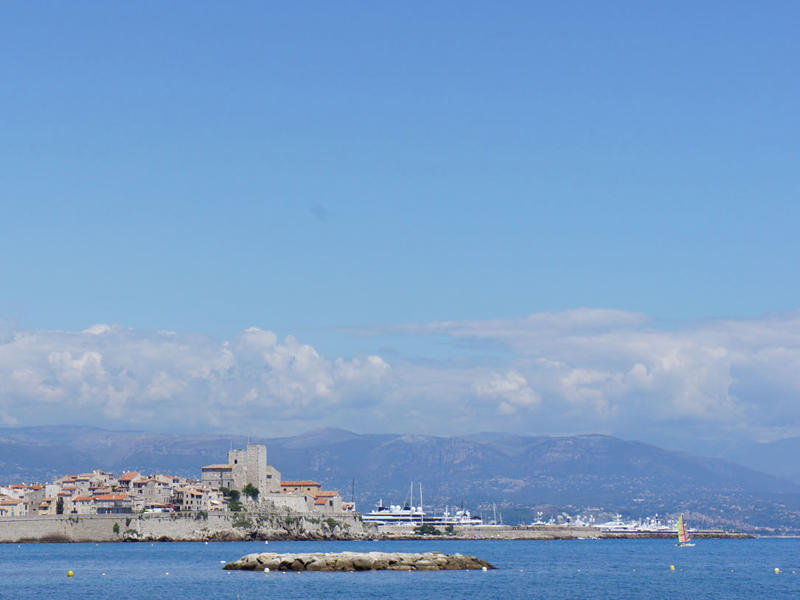 Purchasing property in Antibes
Clients who are looking to get away from the hustle and bustle of a large city are happy to choose property in Antibes as an alternative to Nice. The atmosphere here is calmer and more familiar, more relaxing.
Many clients prefer buying an apartment in Antibes close to the sandy beaches, within walking distance of the centre of Antibes and Juan-les-Pins.
The most prestigious quarters are located between Cap d'Antibes and the Old Town – Ilette, Rostagne, Ponteil, Chemin des Sables. Buying a house or an apartment in these quiet streets close to the sea has always been a dream for Parisians.
Our agency in Antibes
Our real estate agency in Antibes is situated in the heart of Cap d'Antibes. It specialises in sales of properties in the most prestigious areas of Antibes, Juan-les-Pins and Cap d'Antibes.
Our experience and excellent knowledge of the market will help you find a property that would not only be beautiful, but also a good investment, gaining in value with each year that passes.
We can offer:
A professional analysis of the real estate market in Antibes

Viewings for carefully selected properties

Help in obtaining a loan

Legal support for the deal

After-sales property management
We can help you purchase a villa in Antibes as a permanent residence or a holiday home. Our offers include villas in the hills with panoramic sea views, as well as houses close to the beach and infrastructure.

International clients who value security prefer houses in gated communities, while the French prefer individual properties.
Clients dreaming of an apartment in Antibes may be interested in the beautiful landscaped residences we offer, with a swimming pool, and a concierge, which are within walking distance of the sandy beach.
Property in the city Antibes