Old Nice
Old Nice - the city's calling card and the heart of the city where its history began.
Old Nice , called 'Vieux Nice', is an old town located between the central Place Massena, the sea and the harbour.
Many towns on the Côte d'Azur have a medieval part, with narrow streets and stone houses, but the old part of Nice opening onto the sea and the Promenade has a particular charm.
Old Nice is very present in the everyday life of both tourists and locals.
Tourists enjoy the beaches and restaurants of the old town, and the Marché des fleurs (flower market), where in addition to flowers, you can also buy local farmers' delicacies.

On Mondays there is an antiques market here if you wish to bring an authentic, historical touch to your property on the French Riviera.
There are also some important State institutions for locals. For example the town hall where marriages are registered, the Palais de Justice and the Opera.
In Old Nice you can buy the cheapest meat in town, the tastiest fresh ravioli and pasta, and have dinner in famous restaurants like 'La Petite Maison', at the table next to Christian Estrosi, the Mayor of Nice
Despite its tourist crowds, the Old Town still retains its own life: there are schools and theatres as well. Maybe that's why Old Nice remains so lively and authentic, the soul, the brain and the stomach of the city at the same time.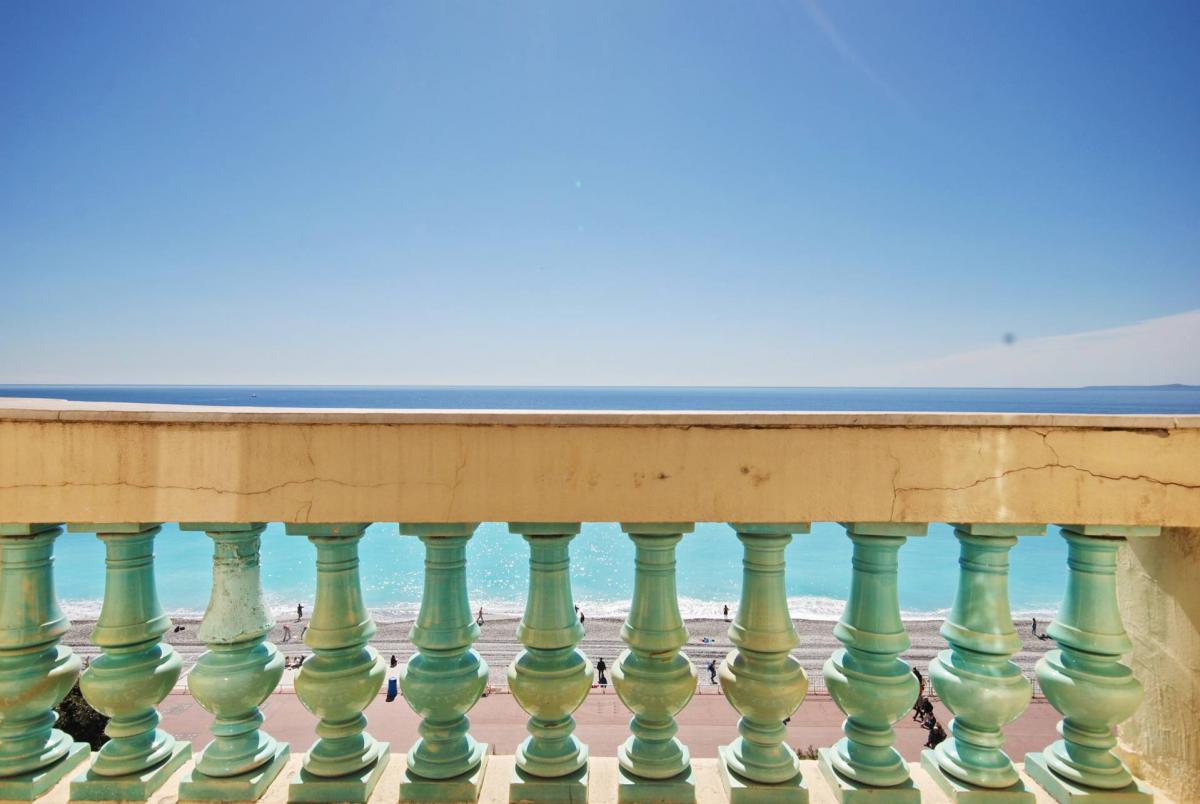 Buying property in Old Nice
As it's the most popular area for tourists, investors buy compact apartments here for seasonal rentals.
Also in Old Nice there is a prestigious location which appeals to international buyers of luxury real estate in Nice.
This is the sea-front, the so-called Quai des Etats-Unis (American Promenade), where you can find the most beautiful bourgeois buildings and palaces, next to the Opera.
Prices here are high, and offers are rare as flats on high floors combine not only aesthetic pleasure (a beautiful sea view ) but also wonderful quality of life.

Compared to the Promenade des Anglais, the promenade along the Old Town is much quieter: in your apartment you will hear the sound of the waves, not the noise of cars.
If you dream of buying a flat in the heart of Nice with a panoramic sea view on the seafront, you won't find a better place than Old Nice.
As you can imagine, it's a very special place, the sea-front of the American Promenade, it's not only about price per square metre, but also about the history and the emotional value of this area.